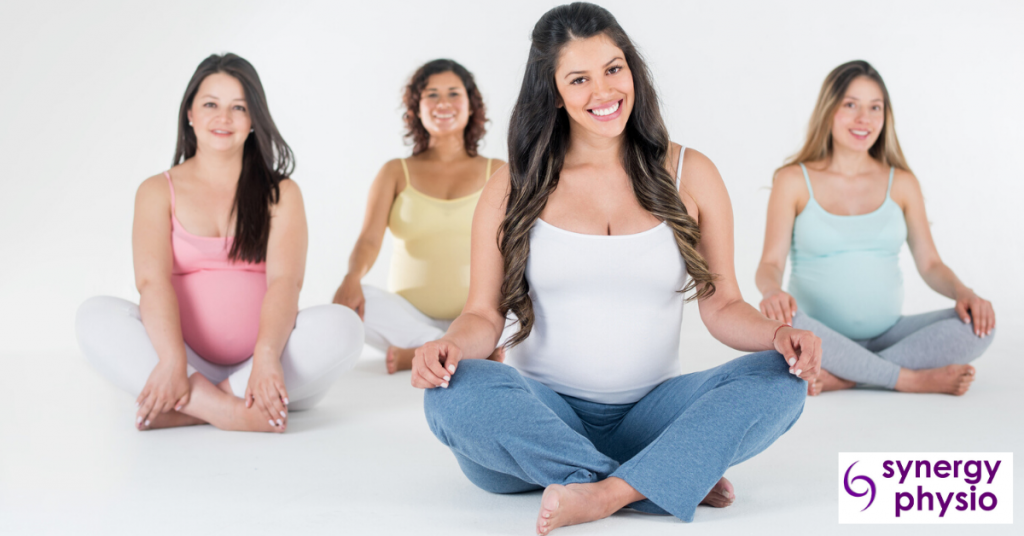 Are you pregnant and interested in a healthy pregnancy, delivery and post birth body?
Are you worried about your stomach or pelvic floor after delivery and wanting to learn safe and effective exercises you can use now and after your delivery?
Would you like essential women's health and active birthing steps to guide you through a calm labour process?
Are you wanting to calm your stress levels and support you and your babies health with gentle pregnancy yoga with the expert care of a womens health physiotherapist?
Join women's health physiotherapist Caitlin Pender on our 3 hour pregnancy workshop- Birth and Beyond! 
Caitlin is a qualified Women's Health Physiotherapist and a pregnancy yoga instructor with expertise in guiding women through their pregnancy, delivery and postpartum period. She is passionate about helping women with their pregnancy health as well as offering her expertise in pregnancy yoga and pilates to guide women with safe exercise as well as preparation for labor. She also has her FREE ebook with 5 expert tips for a healthy body during pregnancy available here!
So if you're seeking women's health physio tips for a healthy body during pregnancy, practical steps to implement during your labor for a calm birth and the essentials for your first few weeks at home to recover your pelvic floor or abdominal then this is the workshop for you!
This workshop was designed to help women PREVENT problems after giving birth and EDUCATE women on how to help them have a happy and healthy pregnancy, delivery and postpartum recovery- all with the expertise of a qualified physiotherapist.
Whats included? 
Essential women's health advice to maintain a healthy and strong body during pregnancy to prevent common pregnancy related aches and pains
Preparing your body for birth- active birthing tips and strategies for a calm labour and delivery
Key steps you need in your first 6 weeks after vaginal or C-section delivery to aide the recovery of your pelvic floor and abdominals.
Gentle yoga and pilates class and exercises with key tips you need to maintain strength during your pregnancy and flexibility for your labor
Take home manual with the physio essentials you need for pregnancy, labour preparation and the first 6 weeks after your bub has arrived.
A chance to ask all the questions you want answered by a women's health physiotherapist!
30 min pregnancy massage voucher to be used at anytime during your pregnancy by booking with our amazing massage therapist Keely. Like to know more about pregnancy massage? Click here
Optional extra– 50% off our online program for women 'Birth and Beyond" that has lifetime access from any device.
Your COMPLETE pregnancy and womens health workshop all in 3 hours and for $147 plus GST
Bookings essential as spaces are limited– Click here to book!
Our next 3 hour workshop is Saturday Sept 19th!
Contact our reception team on 07 5448 3369 for information and all bookings will be reserved online here– health fund rebates may apply for those eligible.
FAQs:
What can I expect?
You will be guided by Caitlin Pender through information to help have a healthy body during pregnancy, key tips you need to prepare for labour as well as the essentials for your recovery once you bub has arrived. This will include some lecture content as a group, and also so practical exercises (to include gentle pilates and yoga based exercises) so you have all the tools you need!
When during my pregnancy should I do this workshop?
You can start this workshop at any time during your pregnancy. Some women experience morning sickness during the first trimester and may not feel like exercising. Always check in with your body and your baby to see what is right for you. If you have a high risk pregnancy, it is recommended that you check with your GP or Obstetrician prior. If you have a history of miscarriage it is not recommended to start exercise or yoga until after 12 weeks. Otherwise It is safe to complete right up until your delivery date. If you are still unsure please contact us on 07 4558 3369 for further advice.
Can I attend the course if I am having a planned caesarean?
Yes, you can attend this course up until your due date. The workshop will help you to enjoy a more comfortable pregnancy and strengthen your body for after the birth. The breathing and relaxation exercises are excellent to help you with any challenges you are facing.
Can I claim the workshop if I have Private Health Insurance?
This workshop is run by an experienced Women's Health Physiotherapist, you may be able to claim back part of the cost if you have Physiotherapy "Extras" cover. Just check with your insurer. A receipt will be provided for you after completion of the workshop to submit your claim.
What should I bring?
Yourself, a drink bottle and a yoga mat (if you have one)
We look forward to welcoming you!
Need help looking after your aches and pains during pregnancy? Or are you a new mum with pelvic floor problems or abdominal separation? Here at Synergy Physio our team are passionate about women and their health!  Our team offer expertise in women's health, pregnancy as well as knowledge and care for lower back, spinal, hip and pelvic pain.
Like to book and appointment? Simply book online, or contact us on 07 5448 3369